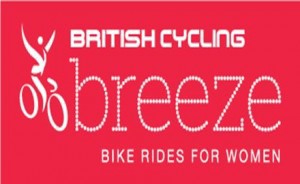 British Cycling's Breeze is the biggest programme ever to get more women into riding bikes for fun. Our aim is to help thousands of women feel confident about going on a bike ride, and have lots of fun along the way.
Our award winning programme wouldn't be where it is today without our inspiring Breeze champions. A network of over a thousand passionate and enthusiastic female volunteers help deliver the programme, organising hundreds of fun, free, Breeze bike rides throughout the country every week.
At our busiest times www.breezebikerides.com lists almost 200 bike rides nationally for women on a weekly basis. Rides go at a speed that suits everyone, and often start or finish at a cafe for cake and a chat. St Ives CC now has its own Breeze Champions running rides starting at Grafham Water or St Neots on alternate weeks, with preferential hire rates at Grafham Cycling if you don't want to bring your own bike. Sound good? Check out www.breezebikerides.com and click on Find a ride to book a place, or drop an email to Sarah.Hoy1@ntlworld.com to find out more.