Club MTB Runs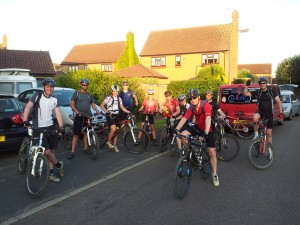 There are regular evening rides every week on a Thursday, meeting at Tracey's house in Grafham Village for a 7pm depart. We ride throughout the year, usually doing about 1.5 hours depending on conditions.
Please bring suitable lights during the winter months as well as spares, food and water as required.
For further information and to check who is riding on a particular evening, contact James either via text or call on Mob: 07835 120235. We look forward to seeing you.