As a member of St Ives Cycling Club you can:
Order club kit
Take part in club time trials
Get discounts at local retailers
For more information contact Donna Hime, Membership Secretary, at StIvesCC.Membership@gmail.com
How to become a member
Simply complete the Membership Application Form 2018 and return it to the Membership Secretary with your payment.
Standard Membership
St Ives Cycling Club encourages active participation in all forms of cycling and organises a number of events to provide opportunities for competition. To qualify for Standard Membership of St Ives CC you must meet at least one of the following requirements:
be a new member
have assisted at 2 open events or 3 evening time trials during in the previous year
be a committee member for the current year of membership (or be assisting running the club with committee approval e.g. Go-Ride coaches)
have organised an event on behalf of St Ives CC during the previous year (including Go-Ride)
be a Life or Honorary member
Members who join after June must have supported the club on at least one occasion. Members under the age of eighteen are not required to assist at events in order to maintain their Standard Membership.
All members re-joining from previous years who do not qualify for Standard Membership simply pay a higher membership fee for the year.
Membership benefits
All members will receive the following benefits in 2018:
Entitlement to participate and compete in all club events and activities
Hire the club's bike boxes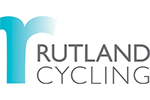 Discount at Grafham Cycles
15% on bikes/frames
20% on clothing/accessories.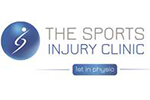 Half price 60-minute injury consultations (usually £55)
£10 off every single appointment (only full price appointments and does not apply to offers)
Discounts on our Sports Movement Analysis package
Cover for friends and family.
For 1st Claim Members Only:

Entitlement to enter open events as a St Ives CC member
Entitlement to wear the club kit in competition
Eligibility for the club win bonus scheme